Santorini Flying Dress Proposal
Romantic photography proposal ideas in flying dresses 
If you want to surprise the bride and present her with the coveted ring in an unusual setting, book a private flying dress photoshoot in Santorini or any other available location. She will remember this day for the rest of her life, and gorgeous pictures will collect thousands of likes on social networks and will be a reminder of these charming events years later.
The day when a man makes a marriage proposal to his beloved becomes special for both lovers. Of course, there are hundreds of romantic ways to ask your beloved to marry, but what could be brighter and more interesting than an exotic proposal photoshoot?
You don't have to figure out how things will happen on your own our profetional proposal photographer will explain everething to you in our pre proposal meeting.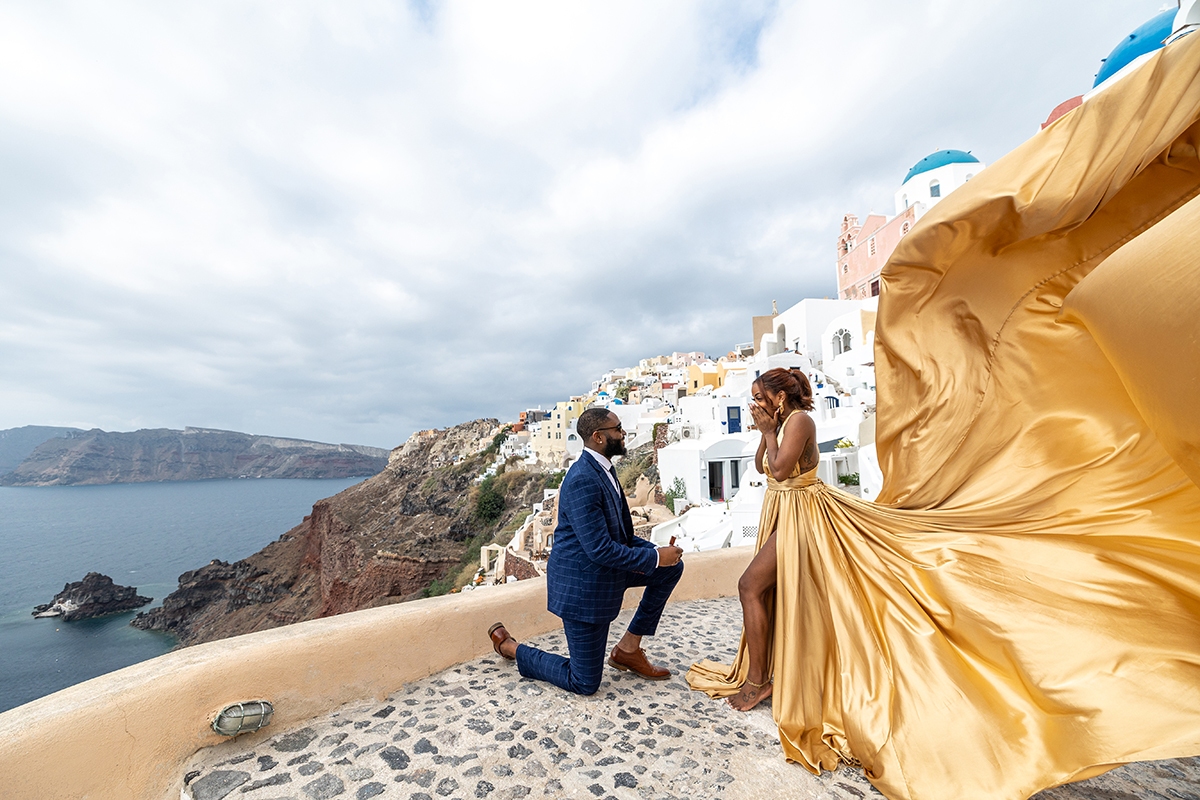 Price for any color of Flying dress proposal photoshoot for up to 2 hours is : 580 Euros
Santorini is the island of love, thousands of couples fall in love on this magical island, men and women propose and many get married abroad, by the beautiful sunset side of Santorini or as we call it, The caldera. The caldera is known as the areas from where you can see the volcano, the famous sunset and every property which happens to be on that side of the island.One of the reasons Santorini is such a popular destination for proposals is simply because of the romantic vibe it offers, the traditional roads the warm climate and the sensation of freedom which makes people feel much better and loving. Fun fact, nobody says no to a proposal that is done in Santorini.
Home | Proposal PacKages | Proposal Venues | Yacht Proposal |  Private Dining | Flying dress Proposal | Private Terrace | Weddings | Santorini | Contact Us
Searches Related to Santorini Flying dress proposal